When searching through resume templates, it can be hard to find ones that aren't cluttered with multiple colors, graphics, photos, skill rankings, and other unnecessary elements. Your resume is your chance to market yourself and your experience. The last thing you want is a design that distracts from what's most important: the content.
Use Etsy to Find Minimalist Resume Templates
I've found Etsy to be a surprisingly good source of resume templates that are both visually appealing and reasonably priced. Etsy is an online marketplace of individual sellers, so read all the fine print before you make a purchase—prices and policies vary from seller to seller. Some, for example, include customer service in the purchase price and will help you troubleshoot any formatting issues you come across. If you've never used a template before, it could be worth choosing such a seller.
Also take into consideration the file type or types available—make sure you know exactly what you're getting. It's common for employers to specify a file type for resume submissions. If possible, purchase a template that includes more than one file type.
One final tip: Search for "minimalist" resume templates rather than "modern" ones. Neither boring nor overdone, minimalist resume templates will let your resume content shine. They keep the focus on your experience, rather than on flashy graphics.
See below for four minimalist resume template examples found on Etsy: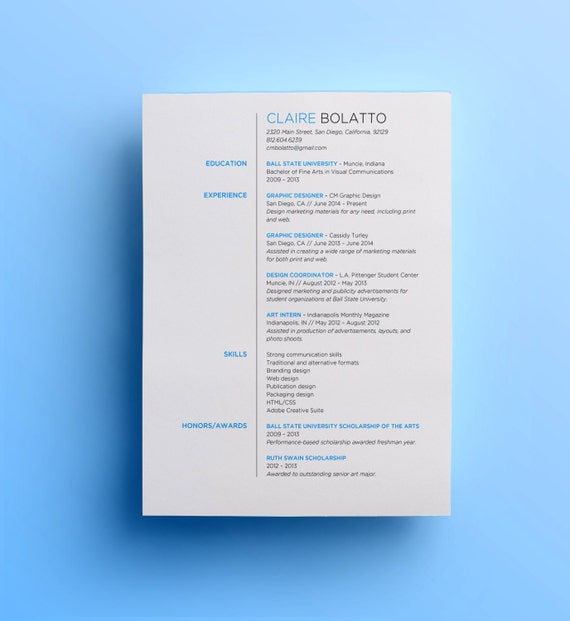 Via Etsy seller clairebollato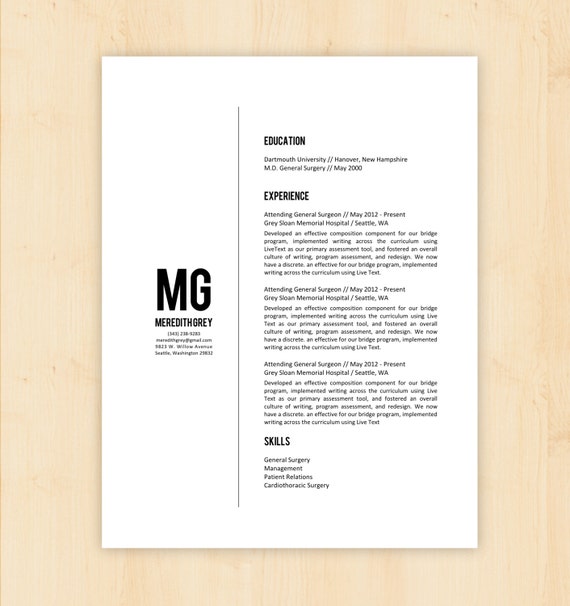 Via Etsy seller PhDPress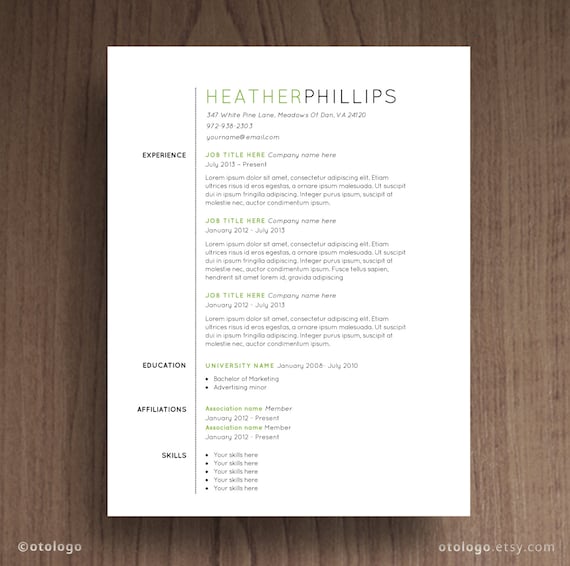 Via Etsy seller Otologo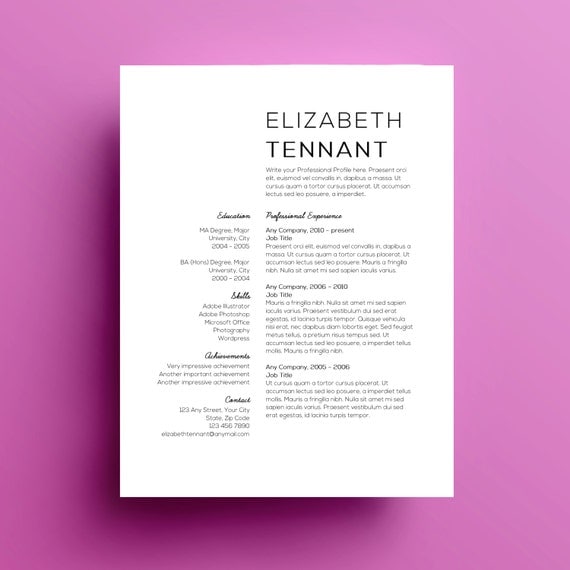 Via Etsy seller SkylarkingDesigns
Sellers often have corresponding cover letter templates available, formatted to match the resumes they offer, making it easy for you to create an application that is consistent and polished. In a competitive job market, the way you present yourself matters. No matter what kind of job you're seeking, minimalist resume templates can help you stand out from the pack.