Our Team
Our vision is to help you land more
interviews and job offers than ever before.
---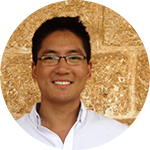 James Hu
Co-Founder & CEO
James has nine years of technology product experience in U.S., Asia, and Europe. He previously co-founded an award-winning carpooling start-up and worked as product managers for Kabam Games, Groupon, and Microsoft. James grew up in Seattle and graduated from the University of Washington.
James was also a job seeker in late 2013 and experienced the same resume blackhole pain. Therefore, he is determined to make job searching easier for job seekers worldwide.
He is fluent in English, Chinese, and restaurante español. He also enjoys backpacking as a nomad with his GoPro.
Follow James on Twitter.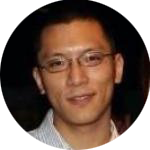 Michael Lee
Co-Founder & Technical Advisor
Michael has eight years of experience as a software engineer at Google New York where he worked on Google Drive and AdWords/AdSense. At Google, he also conducted hundreds of interviews, screened countless applicants, and participated in hiring committees for various engineering roles. Prior to Google, Michael also helped code awesome projects at Microsoft. Michael graduated from UC Berkeley with a degree in Computer Science, Applied Mathematics, and Cognitive Science.
Christina Everett
Marketing Assistant
Christina is new to the Seattle area, a Catholic University of America graduate, she originally worked in the political sphere for government agencies like The House of Representatives and The European Parliament before finding a passion for marketing. She enjoys exploring the great outdoors of the Pacific Northwest and volunteering with veterans nonprofits in her spare time.