138M
people or 62% of employables in the US are on LinkedIn
44k
job applications are submitted through LinkedIn daily
87%
of recruiters use LinkedIn to find candidates for jobs
94%
of recruiters use LinkedIn to vet job candidates
Why it matters?
An optimized profile ranks higher in LinkedIn searches by recruiters and hiring managers, resulting in more job opportunities.
An optimized LinkedIn profile helps you stand out and increase more job opportunities comparing to people who don't.
132%
Increase in LinkedIn Profile views
3X
The amount of search appearances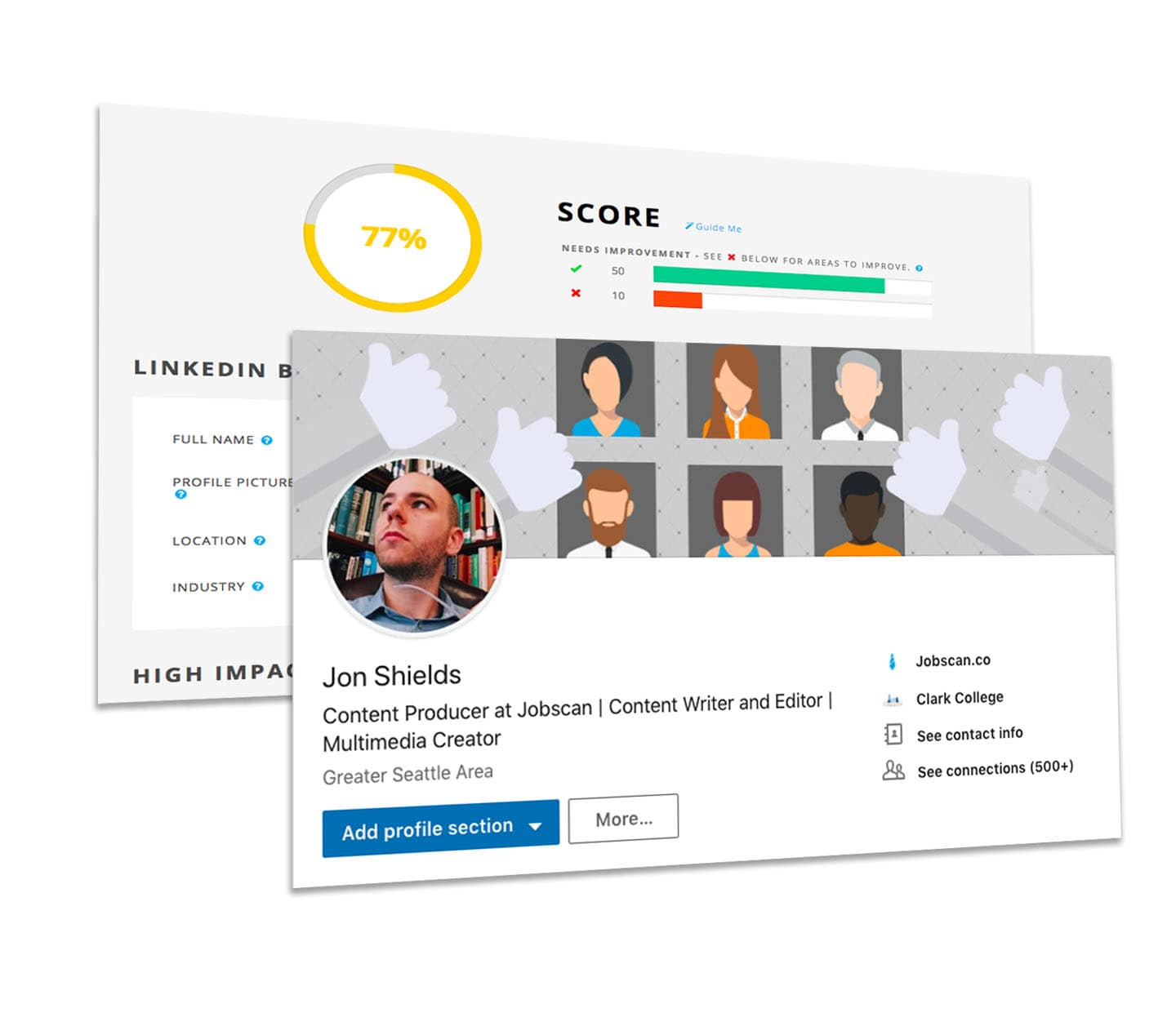 What's your profile score?
Jobscan scores your LinkedIn profile based on custom keywords, completed fields, and optimized content in your headline, summary, and work experience.
Overall LinkedIn profile score
Personalized suggestions
Get my free score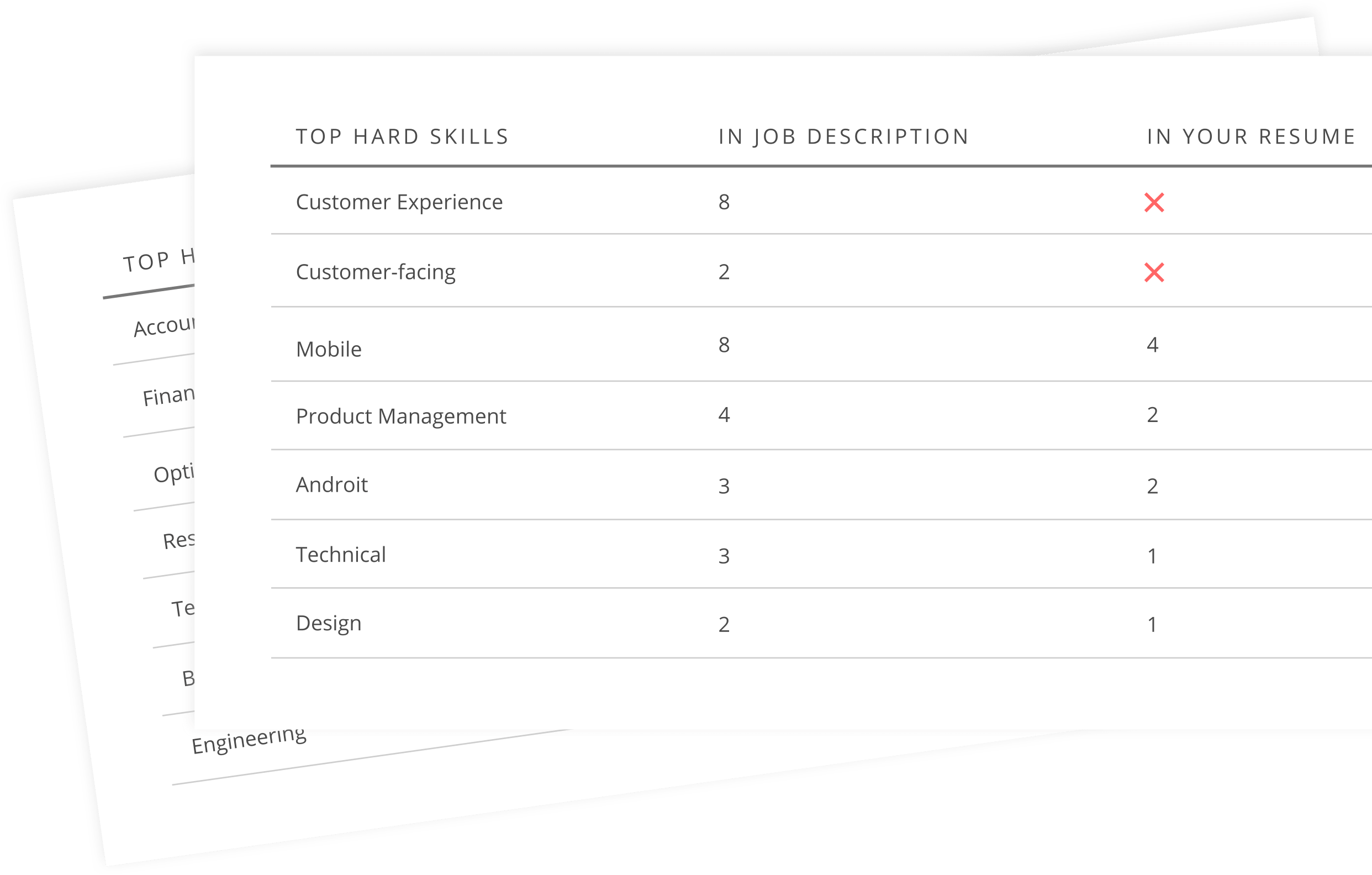 Skill Keywords Comparison
Unlock your full LinkedIn Optimization report to see LinkedIn search insights, actionable tips, example phrases, and how often keywords from job descriptions appear in your LinkedIn profile.
Did you know?
Recruiters pay thousands for powerful search tools that highlight candidates based on specific keywords and algorithms.
GET PAST THE FILTERS WITH AN OPTIMIZED LINKEDIN PROFILE.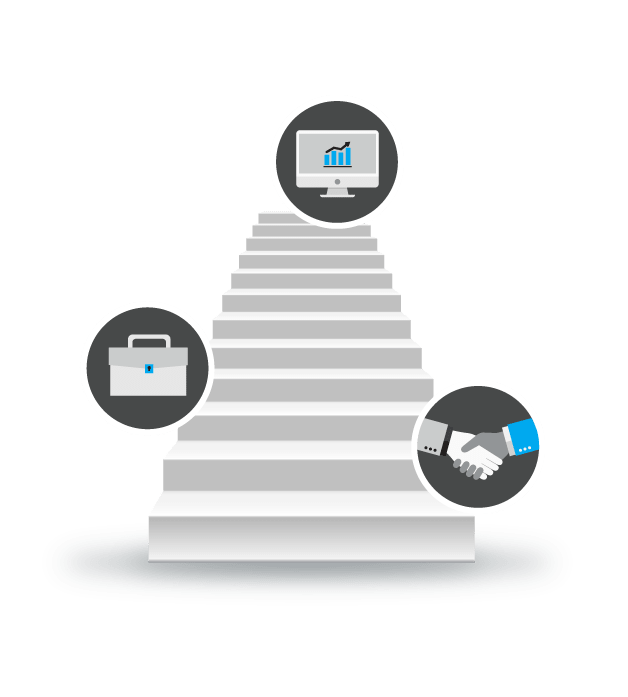 optimize for the jobs you want
Landing a dream job means looking the part online. Paste in three job listings to see how your LinkedIn profile scores for those jobs. Jobscan's coaching will guide you to a higher score and a profile that shows recruiters that you're their ideal candidate.
OPTIMIZE MY PROFILE