Your LinkedIn profile picture helps build your professional brand and lets contacts put a face to your name.
Colleagues who know you in the real world will immediately know they are connecting to the correct person. Hiring managers will know you're serious about your professional brand. Clients who you've never met will be able to personalize their relationship with you.
Don't be this guy: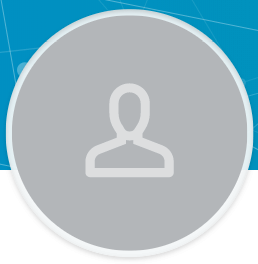 How to add a LinkedIn profile picture
Adding a LinkedIn picture is easy. Follow these steps to add a photo for the first time.
Click the camera icon on your blank profile picture.
2. Click "Upload photo" to choose a profile picture. Or, click "Use camera" to take a photo on your computer.
3. Adjust and center your photo. Note: focus on your face. You can include your shoulders as well, but nothing below.
4. Hit "Save photo" and voila!
How to change your LinkedIn profile picture
Changing your Linkedin picture is a slightly different process than uploading a photo for the first time.
Click on your current profile picture
2. Click the "Change photo" button
3. Upload a new photo. You can also click "Use camera" if you have good lighting and a professional backdrop available.
4. Position the photo so your face is centered.
5. Hit "Save photo". Looking good!
Choosing the right LinkedIn picture
Do you need a professional headshot on LinkedIn?
The best LinkedIn profile pictures are professional, clear and simple. Professional headshots are perfect if you have them, but you don't need to spend $500 getting headshots done just for your LinkedIn profile! Ask a friend with a nice phone or camera to help you take one in the afternoon when lighting is best.
LinkedIn profile picture size
For best results, LinkedIn suggests using a photo that is 400 x 400 pixels or larger. Make sure the focus is on your face and wear clothing that you would wear to work. For example, if you wear a suit to work, you should be wearing a suit in your photo. If you work at a laid-back tech company, you can be more casual, but keep it clean and professional. When in doubt, a plain, black shirt works well.
LinkedIn photo backdrop
Use a plain background that won't take away from the photo's main focus–you! Stand in front of a white or gray wall, or find a brick wall that adds interest without being fussy. The goal is for you to stand out.
What about your LinkedIn background photo?
You know that long banner photo that sits at the very top of your profile? That's your background photo or cover photo. Your LinkedIn cover photo can make an impact when used correctly.
LinkedIn cover photo size
LinkedIn recommends 1,584 x 396 pixels for highest resolution. The quality of your photo sets the tone for the rest of your LinkedIn profile, so make it good!
Ways to use your LinkedIn background photo
Solidify your brand
Choose a background photo with your company's colors or logo to help people build a connection between you and your brand.
If you aren't graphically talented, why not use a stock photo of your company's home city? If you're building a brand, use the background photo to help.
Stand out from the crowd
If you're creative, go ahead and create a custom background that shows off your skills. Include a favorite quote that motivates you or even your email address in a clear font to help clients contact you quickly.
Background photo's can also be a quick, visual way of giving people a glimpse into your passions and hobbies. For example, I'm a writer and I love to read, so I chose a background that relates to both.
Keep things cohesive
Not about colorful profiles? That's fine! Find a simple photo that speaks to your image. You can also choose no photo at all which will make your background photo the LinkedIn default background:
Not that your LinkedIn profile looks great, try running it through Jobscan's LinkedIn Optimization tool to see how the content stacks up!
Click to rate this article