Back to Top
NOTE: Screenshots taken from Google Docs. Some fonts have been substituted in the downloadable version for use in Microsoft Word.
If you change font, pick one that's conservative and easy to read.
---
Classic Format Resume Templates
The chronological resume offers a classic, no frills format. Consider this template if you work in a formal industry or want to bring attention to the impressive companies on your resume. Hybrid resume templates are versatile and the most popular format in today's job search. Functional resume templates are popular for people changing careers or masking holes in their resume. Jobscan doesn't typically recommend the functional resume format because recruiters are suspicious of them.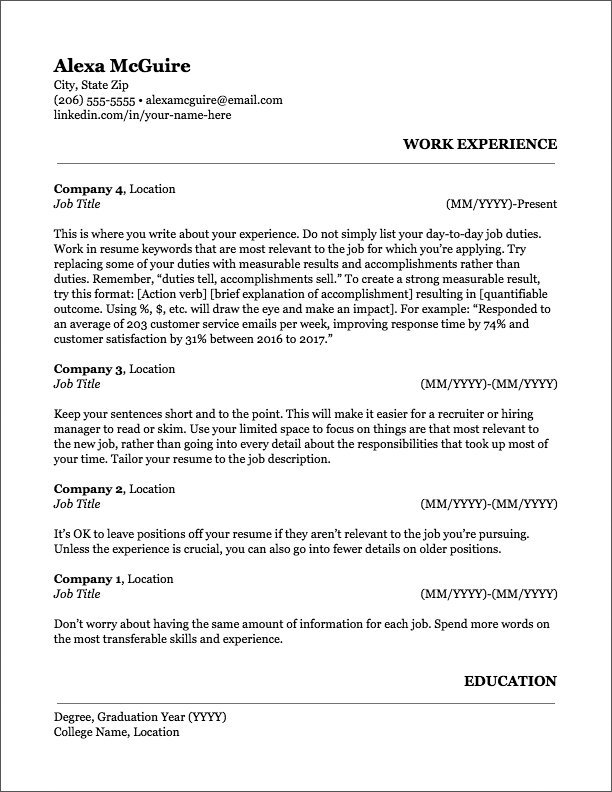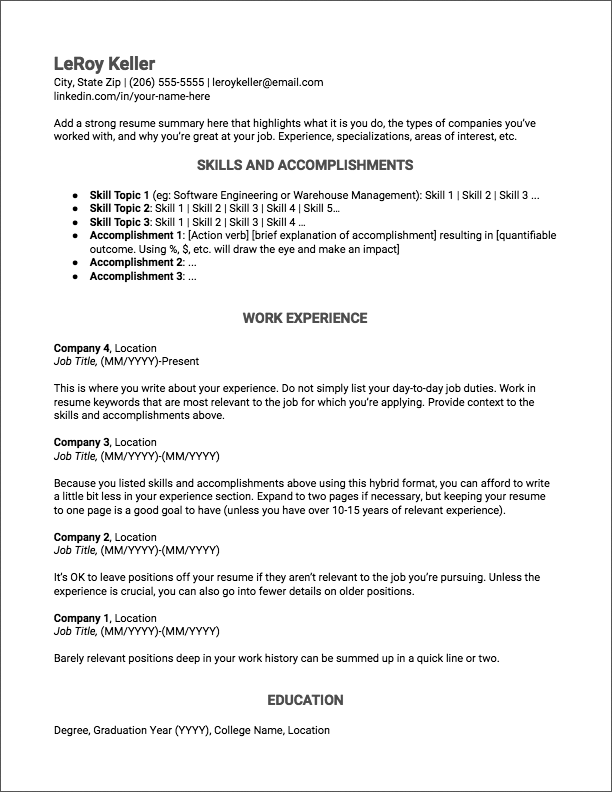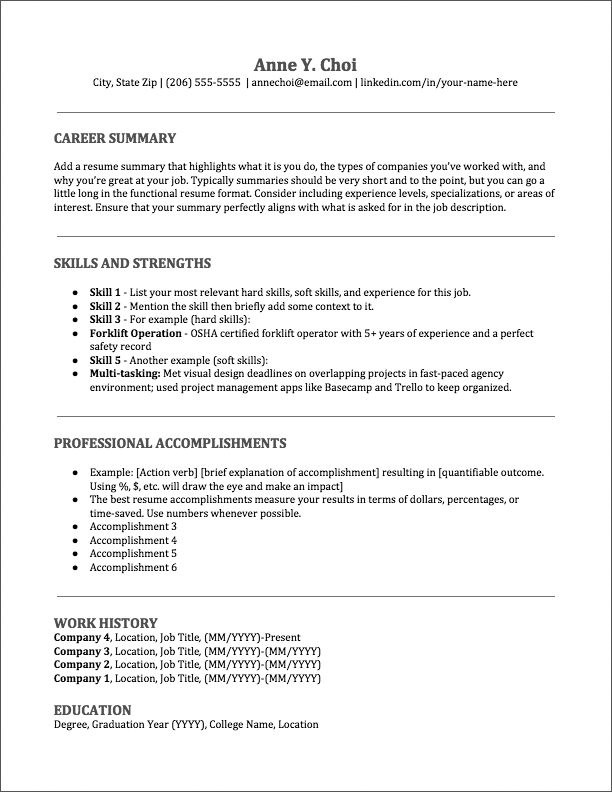 ---
Executive Resume Templates
Once you reach the executive level, a greater emphasis is placed on the results your organizations have achieved and soft skills like leadership, innovation, and entrepreneurial drive. Technical skills aren't as important as they were earlier in your career. Fill out your executive resume template with hard results and examples of leadership.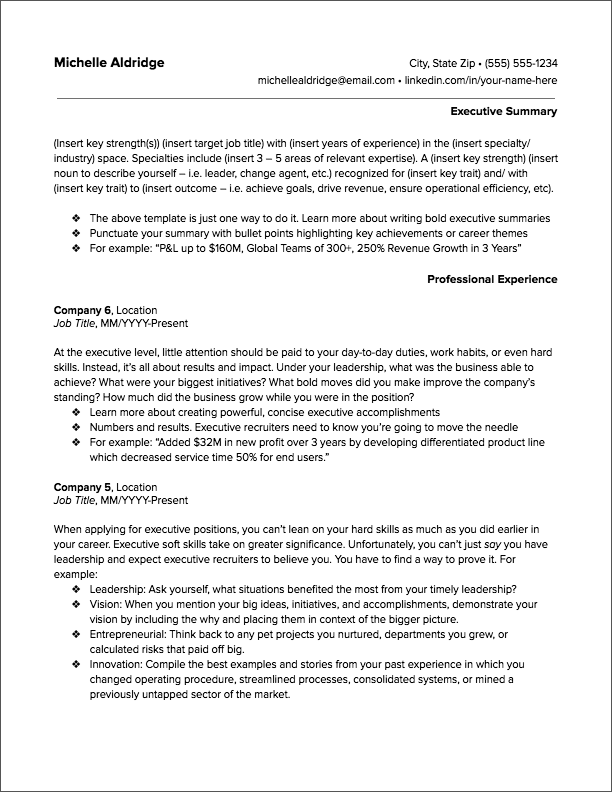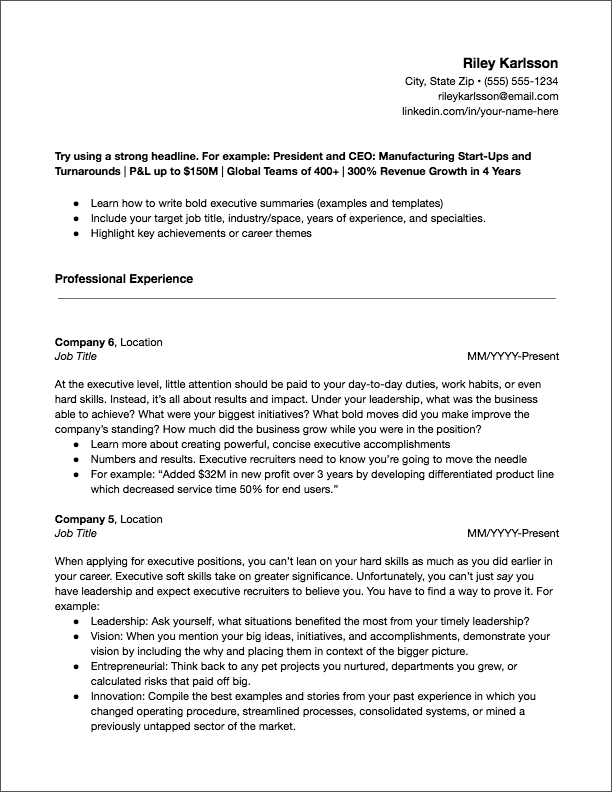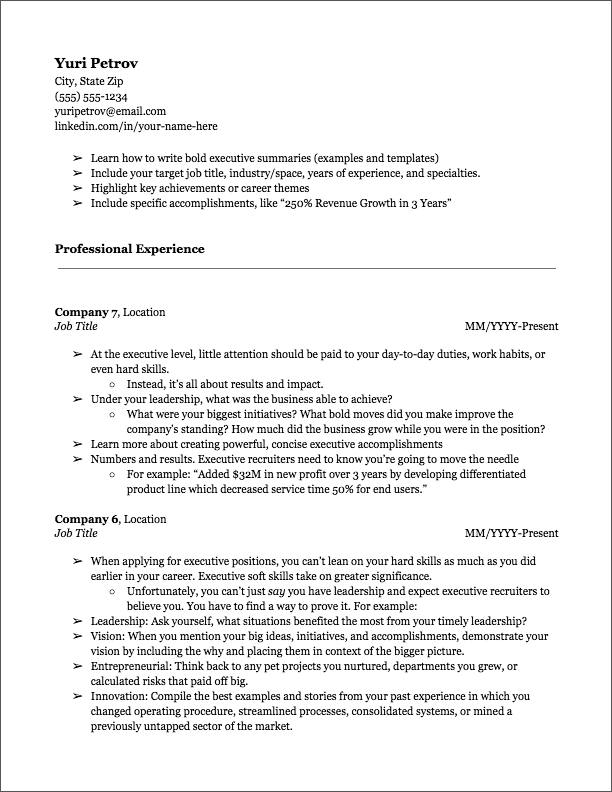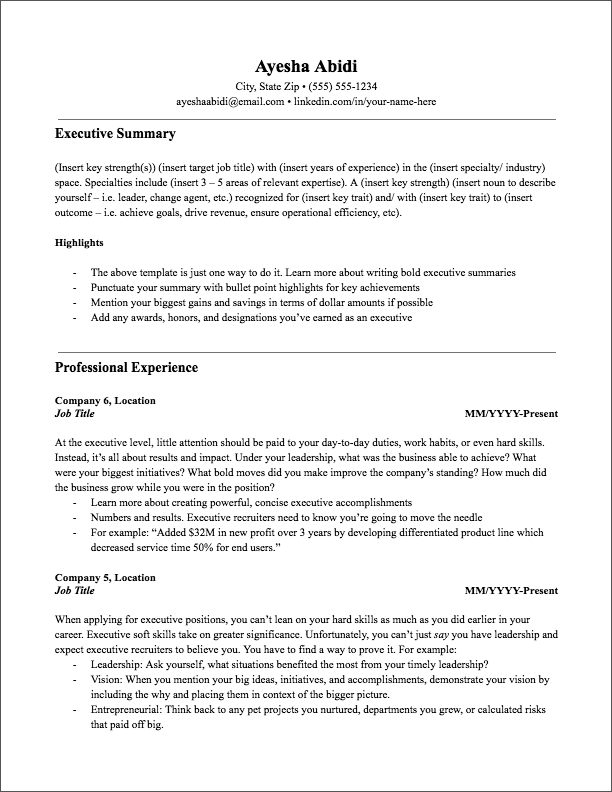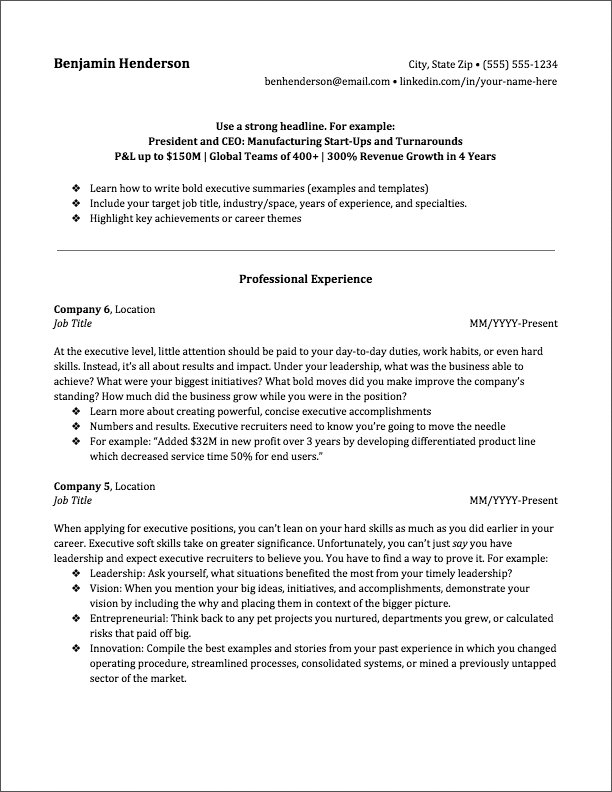 ---
Management Resume Templates
When it comes to writing a management-level resume, try to demonstrate a trajectory of growth along with a combination of deep industry knowledge and interpersonal skills. You need to prove that you're an expert in your field who is able to delegate tasks and lead your team.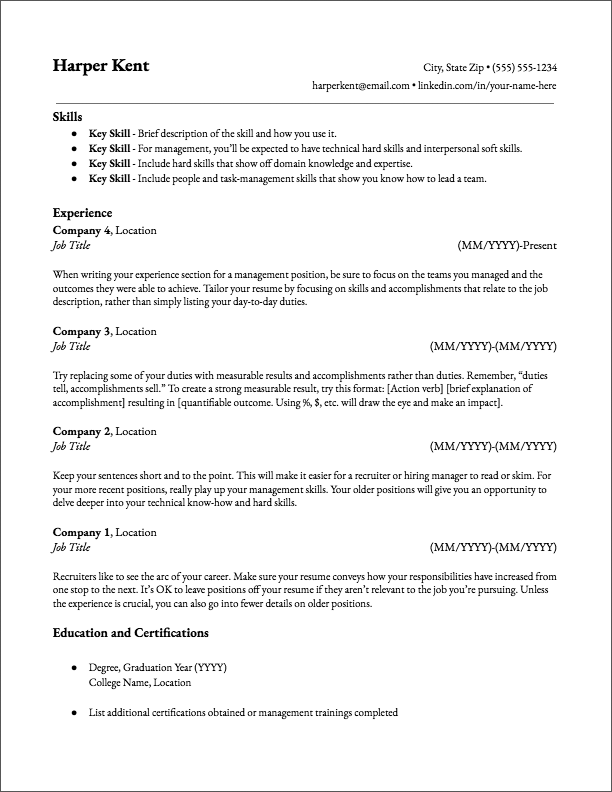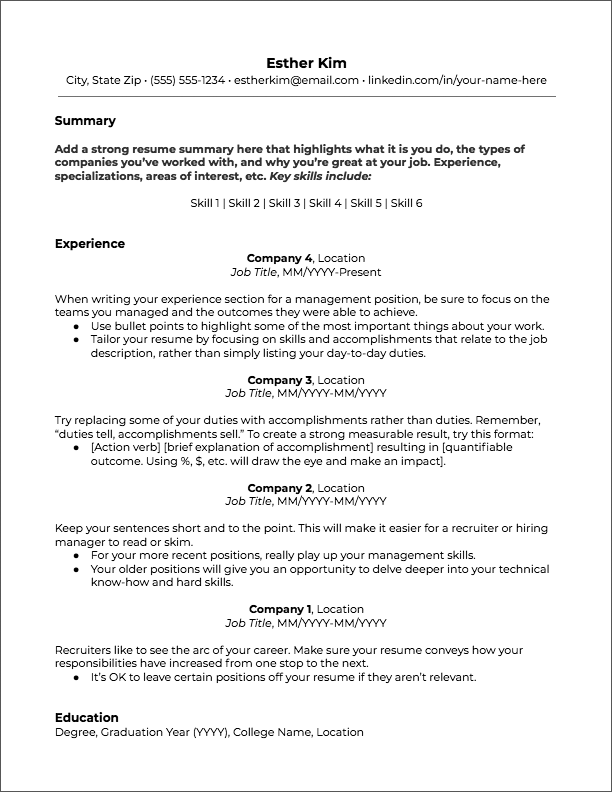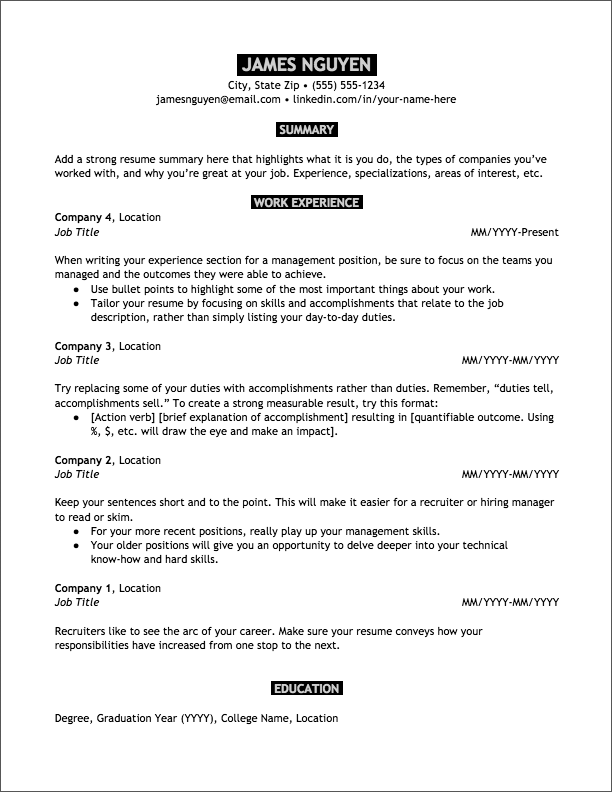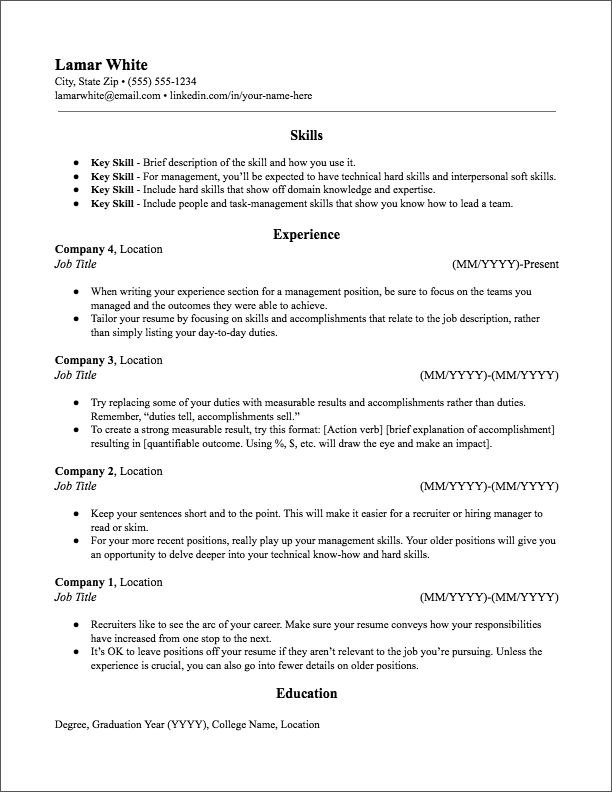 ---
Mid-Level Resume Templates
When you're no longer entry-level and either aren't ready for or have no interest in a management track, your resume needs to be focused on your ability to execute. A strong emphasis should be on the hard skills found in the job description. Back these skills up with context to demonstrate your level of expertise.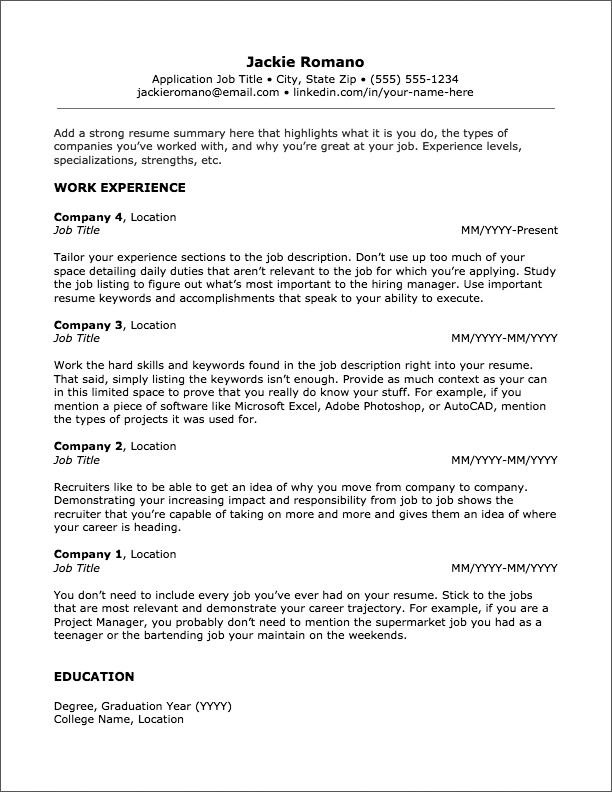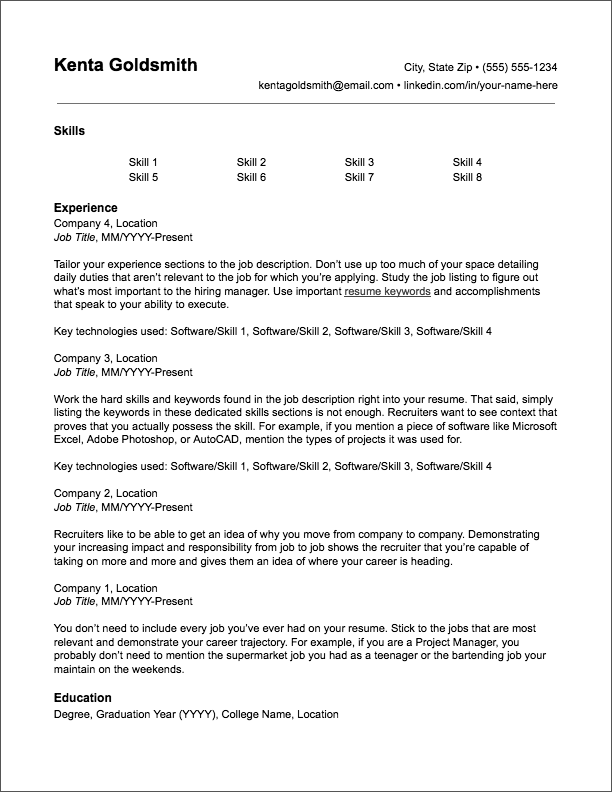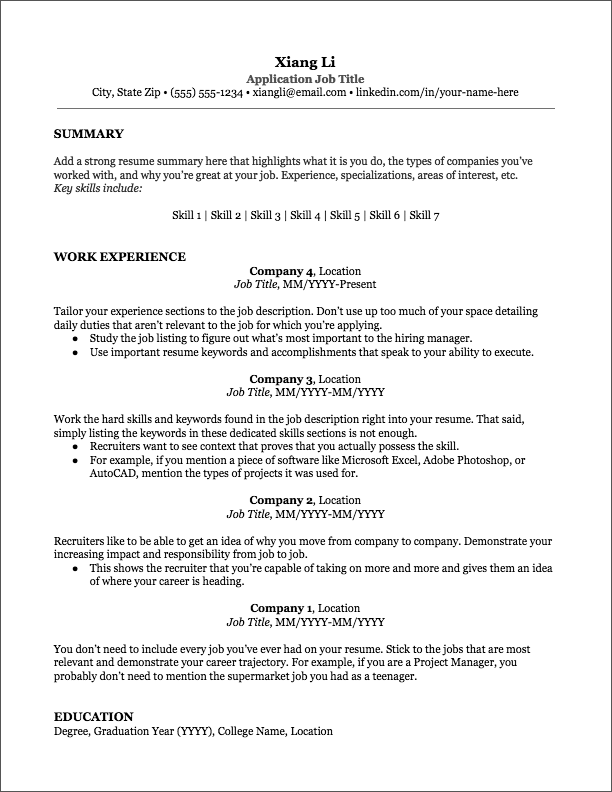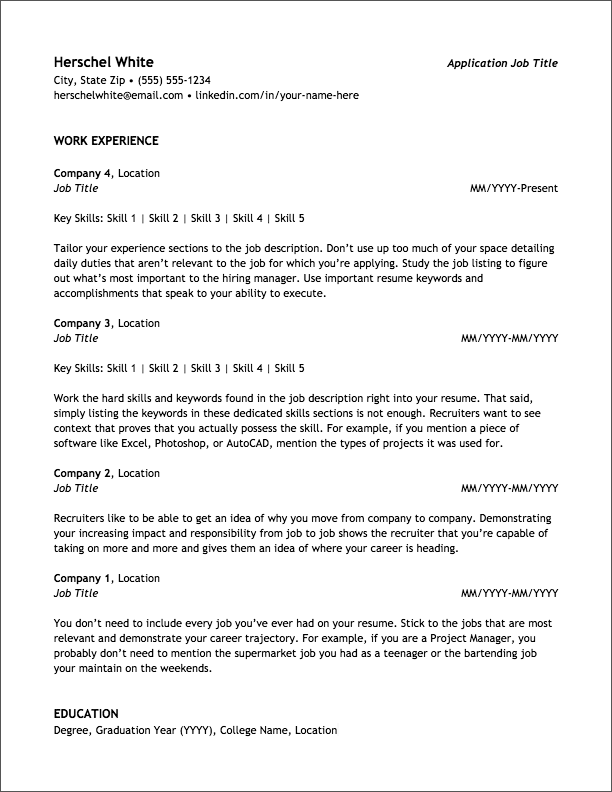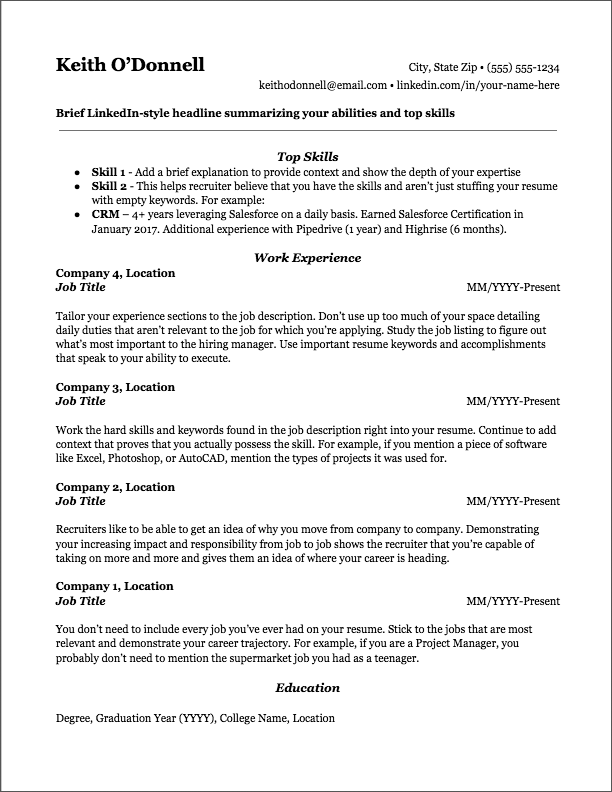 ---
Recent Grad Resume Templates
When you're looking for an entry-level job right out of college, your resume is going to look a little different. Your education section is moved up above your work experience and you're expected to expand upon your college experience. Go into detail with honors, clubs, coursework, etc.