Learning Center
Resources to help you land your perfect job from beginning to end.
Resume tips
Tips to help you get past automated resume filters
---
Dos
Remember that even if you have a personal connection through your network, your resume / CV will typically need to be submitted to the company's ATS.
Add a keywords section for keywords that may not fit. Name this section "Skills" or "Relevant Skills."
Consider including section headers in ALL CAPS to make it easy for the applicant tracking system to categorize the information.
If you are working towards a certification that is a requirement for the position, do include it on the resume / CV -- but make sure you include a phrase such as "Pursuing (name of credential)."
If given the choice, do upload your resume rather than cutting pasting sections into text boxes. When it is eventually forwarded to a human, it will look much more appealing.
Use the exact job title on the resume / CV if possible.
Include months in dates.
Use the full, spelled-out version terms in addition to abbreviations and acronyms [i.e., Certified Public Accountant (CPA)].
Tailor each resume according to the most repeated skills and keywords found at Jobscan.
---
Don'ts
Include skills you don't possess on the resume / CV as an attempt to "trick" the applicant tracking system into selecting you. Anything on your resume / CV needs to be substantiated in an interview, or increasingly in a skills-based test before you interview.
Upload only a PDF version of your resume as tables and complex formatting may be broken.
Use company-specific jargon that outsiders would not know about.
Use a one-size-fits-all resume for multiple jobs.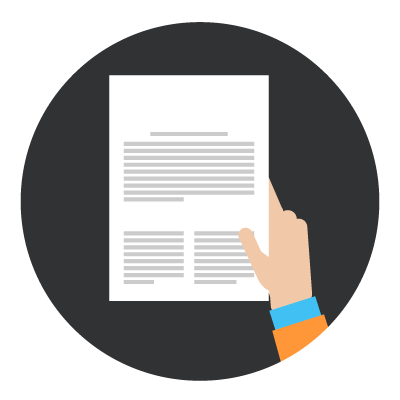 Resume
Popular Blog Posts
Recommended For You
Join Jobscan
Score Your Resume against any Job Description
Free Job Search Resources
Free Customized Job Matches
Free Monthly Scans
Past Scan History

---